So many generations grew up with their music and danced to its rhythms. put your hands in the air – hands up! The artists from the music band Ottawan are calling their fans to the dance floor all over the world. Do you want to organised a concert that will be an incredible gift for any celebration?
Plunge into the atmosphere of crazy D.I.S.C.O., dance to the point of collapse, until Ottawan don't say to you: come'on and hands up! and then you just carry on dancing! Ottawan have been music idols for ages.
The debut of Ottawan and their first performance under this name was in 1979, when an idea crossed the minds of two French producers, who were really popular at the time, Daniel Vangarde and Jean Kluger. They were going through the songs that they have produced and decided to create a new popular disco music band. They already had some hits in English, recorded at their studio, but what they didn't have was a special person, with a great personality who could represent them on stage in front of the audience.
They were looking for a front man, when they accidentally met Jean-Batiste Patrick at a bar in France. He wasn't very popular at the time but his songs that he sang in French were filled with new and positive vibes.
Trademark Ottawan
As many of you may have already noticed, there are 2 different Ottawan bands performing these days. You would often find articles online about one of the bands being original and the other one being a tribute. There are multiple "Official Ottawan" pages on social networks and even more websites.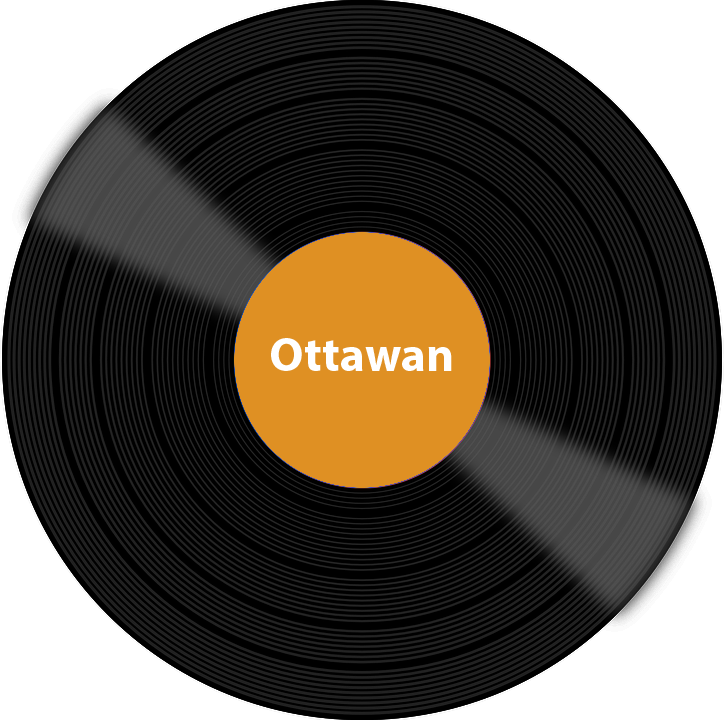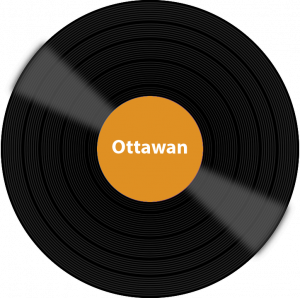 One well known company based in Russia even reserved the trade mark to use the name "Ottawan". And this company does not miss an opportunity to remind other promoters and booking agents, that the name "Ottawan" can only be used with their permission.
But where does the truth lie? There are founders of the band, producers Daniel Vangarde and Jean Kluger. Unfortunately at this very moment these people are not particularly interested in the band, as they have already got back their investment and keep receiving payments as the true rights holders. They do not pay attention however to what goes on inside the band.
Some people say that whoever was on the cover of the cassette or the CD, would be the original Ottawan. Some on the other hand believe that whoever was seen in the video would be the original member of the band. Maybe it is the one whose voice is in the recording, or perhaps the one who has all the necessary paperwork. There really are as many opinions, as there are people, each to their own.
But would it make sense to actually ask the producers who they think should be called Ottawan and own the rights to perform under that name. Because as we all know there are many teams of bands like Boney M, Gipsy Kings, Baccara etc. And only the producer of these bands can reveal the truth.
As a conclusion in search for the answer we can only state that the producers are the only ones to decide who to pass on the rights to and who is the one to perform the songs under the name of Ottawan.
[contact-form-7 404 "Not Found"]
Reviews
Yaroslav
Dakujeme ottawanu za vystupenie na Slovensku v roku 2021. Vsetci hostia boli spokojni a maju v hlavach pesnicky Ottawanu. Pat, si super! Tesime sa na Vase Dalsie vystupenie!
Read more
Jeanpaul Pinoteau
bonjour mr madame je n'est toujours pas reçu les 2 photos dédicacées de otawan peut étre avez vous oubliée ou égarée en esperant les recevoir recevez mr madame mes sentiments respectueux mr pinoteau jpaul 1 rue du trieur puyreaux 16230 france je vous remercie
Read more
Leave review
How can you book Ottawan?
Ottawan are ready to make your dream come true. If you still want to hear the best hits of  "disco music of the 80s" at your celebration performed using the original studio playbacks,  to dance to the catchy melodies of  "D.I.S.C.O" and "hands up (give me your heart)" and finally you wish to book artists of  "disco music of the 80s " for your corporate event, it is really easy, if you contact us directly, avoid paying the «middle man» fees. Use this unique chance to make yourself well-known and create a truly unique atmosphere on the dance floor in your city. Satisfaction is guaranteed. You can also take a look at the riders and performance conditions of Ottawan website.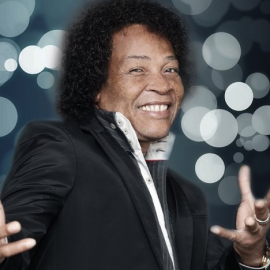 If you want to make your party truly unforgettable and surprise your guests with great dance music, you should consider booking a show of Ottawan.
Their lively cheerful music and love songs will be a great final touch to any event.
You can book Ottawan for a public show, festival, private party, New Year's party, birthday celebration, wedding, presentation and any other type of event on the Ottawan official website.
Please contact us via the form on the website or by calling one of our agents on the world directly to confirm the availability and the fee for the event.
Please note that the  disco band Ottawan is very popular on the world today 😉 advance event booking is recommended.
You can book a performance of Ottawan directly. Complete a request form below with the details of your event and receive an quick response with the exact fee.
The fee varies depending on the exact date and the location of the event/ travel distance.
Book Ottawan with Jean-Batiste Patrick for private party, corporate event, live show, concert direct.
You can get additional information on the rider, fee, available dates and more by clicking on the request form.