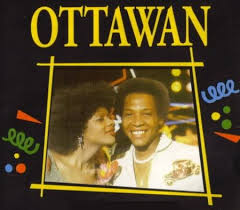 They were going through the songs that they have produced and decided to create a new popular disco music band. They already had some hits in English, recorded at their studio, but what they didn't have was a special person,with a great personality who could represent them on stage in front of the audience. They were looking for a front man, when they accidentaly met Jean-Batiste Patrick at a bar in France. He wasn't very popular at the time but his songs that he sang in French were filled with new and positive vibes.
After some quick negotiations they agreed that he would be the artist, who would perform their hits for the audience. Later another idea came to their mind. They decided to combine a wonderful male tenor voice with a charming female soprano voice.
Shall we talk about the biography of Esther and Robert separately, not taking into account the fact that they created such a nice music band together? I suppose, it is better to remember anecdotal evidences from the creative life of the music band Ottawan. All of us remember year 1979 that presented us many famous music projects. It was then, when an German-English music band "Boney M» was at the very rise of their glory, that the two French producers Daniek Vangarde and Jean Kluger decided to organize an amazing performance of the artists at a really high level and outshine all the other popular bands. That is how Ottawan was created, with its first members being Jean-Batiste Patrick and Annette, a fantastic dancer and a talented singer.
This exotic duo with its unbelievable vocal parts realized their potential thanks to many concerts of these artists. You may ask us, where did the name "Ottawan" come from? You are right, because it is assonant with the name of the Canadian capital. Here in Ottawa they released their first album. Young performers were caught by the local flavour of another continent. It inspired them to create the first successful hit of the music band Ottawan called "D.I.S.C.O."
Success of the music band Ottawan
Daniek and Jean supported the name of this music band completely and their first single was released under the name Ottawan and got to the top in all European music charts. There is no point in pretending otherwise: a song "D.I.S.C.O." is still "a leader" in the top charts of the 80s on many popular broadcasting stations and no one could beat their record up until now.
To want to reiterate their debut the music band Ottawan released the second hit "You're OK". And it is not only "on trend" to book these artists but also a special gift to yourself or someone else. They became the "stars" of the global dance floor, but together with their popularity they face new problems. The crazy temperament of Jean-Batiste and his refusal to perform all the songs "live" leaded to permanent changes of female soloists in the music band – his cousin took the place of Annette, but after that a young Christine took her place. While Daniek and Jean were fighting against the changes in the music band, there were changes in the creative life of the music band too. To hold the music band and the artists at the apogee of glory, Esther, a young, creative and talented girl from Bali took the place of Pat and Annette.
E'Starr: new life of the music band Ottawan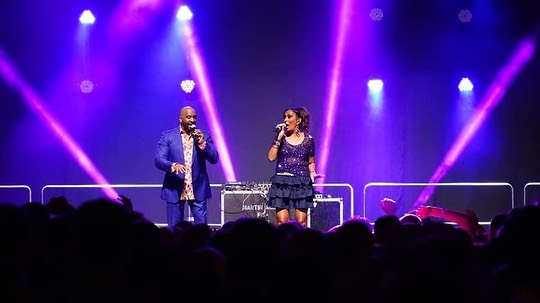 It is hard to say how much positive energy Esther brought to the band! The band arose from the ashes like a Phoenix: the whole of Europe wanted to book the artists again. Before this triumph the girl practised her vocal parts, singing with her brother and sister on her native island of Bali under different band names "Sisters of Soul", "Solid Sisters". A real name of E'Starr is Maria Hendrika Esther. She performs on stage together with the well-known singer, musician and producer Robert Walker (Robert C Walker) at present. Both of their rich voices complete one another in the new hits of "Ottawan". They are going to make any corporative event, a wedding party or a music festival a fabulous celebration with sounds of hot disco music of the 80s.
At present Esther and the music band Ottawan are touring a lot and the artists plan their schedule way in advance. But communicating with their fans has always been very important to them. You may see it for yourself, if you invite the music band Ottawan to your party.